Post by Webster on May 28, 2020 18:26:53 GMT
The Guardian: Premier League plans restart on 17 June with Manchester City v Arsenal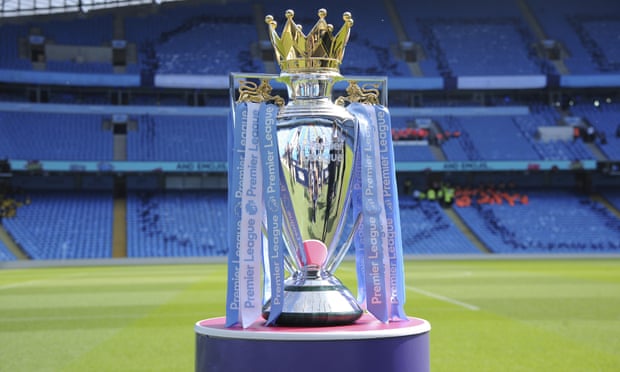 The Premier League is planning to resume on 17 June, with Aston Villa v Sheffield United and Manchester City v Arsenal the first two fixtures to be played – and all 92 remaining games will be broadcast on live TV. "Premier League shareholders today agreed to a new provisional restart date for the 2019-20 season of Wednesday 17 June, provided that all safety requirements are in place," said an official statement. The statement added that the first full round of fixtures will be played that weekend, starting with a game on Friday 19 June, and that all matches will take place behind closed doors.

The league has also confirmed that the 92 remaining matches will all be broadcast live in the UK by "existing broadcast partners: Sky Sports, BT Sport, BBC Sport and Amazon Prime," without providing specific details for each fixture.

"Today we have provisionally agreed to resume the Premier League on Wednesday 17 June," said the Premier League chief executive Richard Masters. "This date cannot be confirmed until we have met all the safety requirements needed, as the health and welfare of all participants and supporters is our priority."

"Sadly, matches will have to take place without fans in stadiums, so we are pleased to have come up with a positive solution for supporters to be able to watch all the remaining 92 matches."

"The Premier League and our clubs are proud to have incredibly passionate and loyal supporters," Masters added. "It is important to ensure as many people as possible can watch the matches at home."

The match between Arsenal and Manchester City was supposed to be played on 11 March before it was postponed over coronavirus fears. The Premier League schedule came to a full halt once it emerged that the Arsenal manager, Mikel Arteta, had tested positive for the disease.

The league has also published proposed kick-off times for weekend and midweek matches, with slots on every day of the week. There are 10 "weekend" slots, suggesting that all games will take place at different times.

The time slots are: Friday 8pm; Saturday 12.30pm, 3pm, 5.30pm and 8pm; Sunday 12pm, 2pm, 4.30pm and 7pm; Monday 8pm. Midweek games will take place on Tuesdays, Wednesdays and Thursdays at 6pm and 8pm.