Post by Webster on Oct 18, 2018 9:35:27 GMT
The Guardian: Online aggression skews debate over suspended West Ham youth coach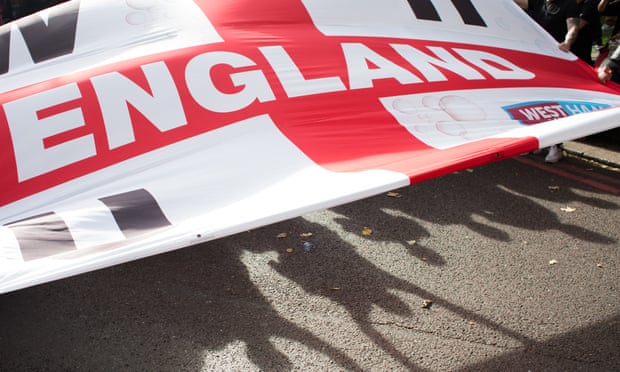 When Kick It Out contacted West Ham about the youth coach who went on the Democratic Football Lads Alliance march through central London last Saturday, football's anti‑discrimination organisation was not trying to stir the pot. Its aim was not to land Mark Phillips in hot water. It had an obligation to act after receiving an anonymous report about Phillips appearing to align himself with an organisation accused of Islamophobia and of having links with far-right groups.

Yet the temperature inevitably rose on Twitter as soon as the Guardian broke the story about Phillips on Tuesday morning. For people who see nothing wrong with the Democratic Football Lads Alliance, a group condemned by anti-racist campaigners, it was a case of political correctness gone mad. Because it had acted on an anonymous complaint against the coach of West Ham's Under-18s, Kick It Out was accused of being snowflakes who wanted to shut down free speech and, even more bizarrely, of being the real fascists.

Battle lines were drawn and the situation grew more convoluted when @exwhuemployee, an influential West Ham online personality, tweeted: "Mark Phillips' sister was attacked during the London Bridge terrorist attack – he was there as a personal tribute to her."

This was immediately taken as evidence there was nothing sinister about Phillips tweeting about attending the march, which was advertised on Facebook as a protest against "returning jihadists", "thousands of Awol migrants", "rape gangs and groomers" and "veterans treated like traitors". West Ham were unaware of Phillips's sister being attacked. On Wednesday it emerged Natasha Aldridge witnessed the London Bridge attack from the Wheatsheaf pub in Borough Market. She hid behind a table to avoid injury.

Phillips's show of support for the DFLA at best smacks of naivety given the Premier League warned clubs about the DFLA's growing presence inside stadiums this year. West Ham, who have responded by suspending Phillips, could have done without the negative headlines after a difficult year.

For West Ham's HR department the task will be ascertaining whether Phillips has brought the club into disrepute. There is widespread expectation he will be fired. Yet his supporters are quick to point out he has not committed any crime. Although the demonstration descended into violence when anti-racist protesters attempted to block the DFLA's route, there is no suggestion Phillips was involved in any disturbances. Those in his corner say he exercised his democratic rights by attending a legal march.

This is where the situation becomes tricky for West Ham. They have faced criticism on social media for suspending Phillips. Without wishing to do so, they have walked into the middle of a debate about the rights of the individual to enjoy political freedom. This is the age of intolerance, where one misstep online can have disastrous consequences. One line of thinking suggests that punishing Phillips, who has never been accused of discriminating against one of his players, sets a dangerous precedent. If the DFLA is out of bounds, does that make all political affiliations potentially risky?

Yet it is crucial to maintain a sense of perspective. The DFLA calls itself an anti-extremist group but it has received support from Tommy Robinson, the former leader of the English Defence League, and there are concerns it is using football as a shield.

Phillips defended the right-wing group on Saturday night. But that was the calm before the storm. West Ham have looked at Phillips's Twitter account and it has raised a few eyebrows. For example, Phillips clicked the like button when Katie Hopkins tweeted that Viktor Orban, Hungary's prime minister, was "the defender of Christian culture in Europe". He retweeted a post calling for Gina Miller, the anti-Brexit campaigner, to be deported.

Retweets are not necessarily endorsements but it is worth considering Phillips's academy colleagues warned him about his social media behaviour. He was often told he was risking his dream job and West Ham will have to consider whether parents will think twice before letting him coach their children.

None of which means it has to be this way. Kick It Out has not called for Phillips to be sacked. Conscious that backing people into a corner risks breeding resentment, it is prepared to offer him a chance to attend an educational course about discrimination. For the time being, however, the debate is skewed by the extremities of online aggression. Unless lessons are learned and the power of tribalism is checked, the only winners are those who wish to stretch society's growing divides.
*deadpans* Glad to see that the freedoms of speech and association are alive & well in Britain still...